Waiting On Wednesday
is a Weekly event hosted by Jill @ Breaking The Spine that spotlights upcoming releases that we're eagerly anticipating. If it sounds like something your interested in, then head over the Breaking The Spine and Sign-up!
Hey Guys,
I hope everyone is having a fantastic week so far??
This weeks WoW is the second book in one of the best books I've read in a long time!!! It was so much fun!!! Anyways, check out this weeks WoW, and don't forget to link me up to yours and I'll come visit you!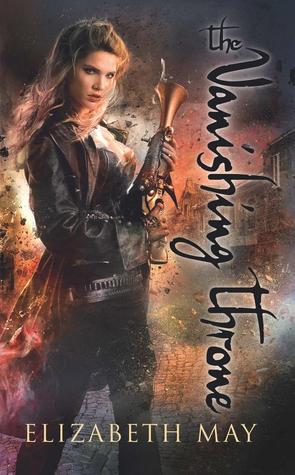 My name is Lady Aileana Kameron.

First the fae murdered my mother. Then they destroyed my world.

Now I'm fighting for more than revenge.

Aileana took a stand against the Wild Hunt, and she lost everything: her home, her family and her friends. Held captive by her enemy, and tormenting herself over her failure, escape seems like only the faintest possibility. But when she gets her chance, she seizes it . . . to rejoin a world devastated by war.

The future is bleak. Hunted by the fae, running for her life, Aileana has only a few options left. Trying to become part of a society scarred by – and hiding from – the Wild Hunt; trusting that a fragile alliance with the fae will save her; or walking the most dangerous path at all: coming in to her own powers as the last of the Falconers . . .
CHECK OUT THE REST OF THE SERIES
I just finished reading book one, THE FALCONER today, and O.M.G, it was FREAKING AWESOME!!!! I quickly got sucked into this terrifyingly epic world, and that ending, PURE GENIUS, but TORTUROUS!!! I NEED BOOK 2 SOOOOO FREAKING BAD!!!!




If you have not started this series yet, you are HIGHLY MISSING OUT!!!
Does this sound like something you would read??
Let me know in the comment section and I'll come visit YOU! :)
Elizabeth May was born in California, where she lived during her formative years before moving to Scotland. She is currently working on her PhD at the University of St Andrews. When she isn't writing or doing academics, she can be found with a camera in hand; her photography has been published on an array of book covers and in magazines.

She currently resides in Edinburgh, Scotland, with her husband. THE FALCONER is her début novel. For more information, follow her on Twitter @_ElizabethMay or visit her website www.elizabethmaywrites.com
{BLOG} {GOODREADS} {TWITTER} {FACEBOOK}