Stacking The Shelves
is hosted by Tynga's Reviews to help bloggers/readers share their books that they are adding to their shelves, may it be physical or virtual. This means you can include books that you buy in a physical store or online, books you borrow from friends or the library, reviews books, gifts and of course eBooks! If this sounds like something your interested in, then head over to Tynga's Reviews and sign-up!


Hey Guys,
Happy Saturday! :)
I hope everyone had a wonderful week? Mine was good! Check out this weeks haul and leave me a link to your Stack, and I'll come visit you! :-)
Here's My 58th Stacking The Shelves...
My Physical Stack This Week...
- One Past Midnight (ARC)
- Lailah (ARC)
- The Forever Song (HB)
- The Kiss Of Deception (HB)
- Dark Days (HB)
- Divided (HB)
- Smoke & Bone (HB)



***PHYSICAL ARC HAUL***
HUGE THANKS to
Bloomsbury,
Feiwel & Friends,
Random House,
Henry Holt for these awesome ARC's and a finished Copy for review!!!
- Divided By:
Elsie Chapman

Finished Hardback
- The Kiss Of Deception By:
Mary E. Pearson

ARC Paperback
***EBOOK HAUL***
HUGE THANKS to
HarperTeen,
Bloomsbury,
Feiwel & Friends, Disney-Hyperion for these eARC's to review!!
SQUEALS!!! I AM SOOO EXCITED TO FINISHE THIS SERIES!!!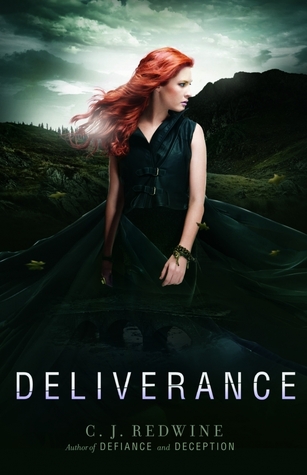 - Deliverance By:
C.J. Redwine

eARC
AWEEE... LETS TAKE A MINUTE TO ENJOY THE BEAUTY OF THIS COVER.....
|
|
|
|
|
V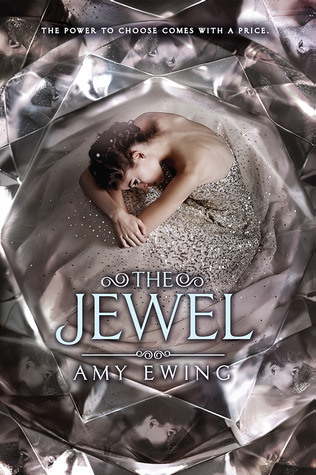 - Jewel By:
Amy Ewing

eARC
ANOTHER ONE I AM TOTALLY EXCITED TO READ!!!
- Storm Siren By:
Mary Weber

eARC
SO IT'S FINALLY HERE IN ARC's??? EVERYONE'S MOST ANTICIPATED BOOK OF 2014?? I HAVE TO ADMIT, I HAVEN'T STARTED THE SERIES YET, BUT I PLAN TO VERYYYY SOON!!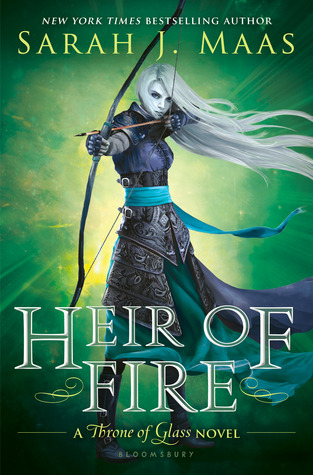 - Heir Of Fire By:
Sarah J. Maas

eARC
THIS IS ANOTHER ONE I HAVE TO START BEFORE OCTOBER, THE RELEASE DATE!! DON'T YOU LOVEEEE THE COVER OF THIS ONE TOO??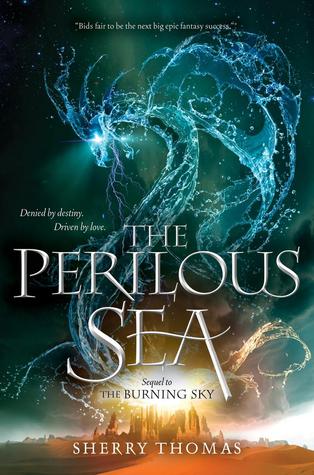 - The Perilous Sea By:
Sherry Thomas

eARC
AND.....ANOTHER SERIES I HAVE START!! I'M BEGINNING TO SEE A PATTERN...LOL!!
- In A Handful Of Dust By:
Mindy McGinnis

eARC
THIS SOUNDS OKAY, NOT GREAT, NOT TERRIBLE, JUST OKAY FOR ME!! AND I'VE HEARD MIXED THINGS. SO I'M NOT JUMPING INTO THIS ONE ANYTIME SOON!!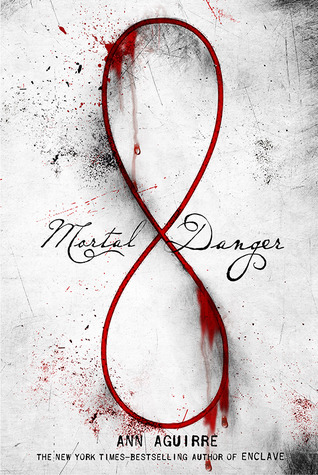 - Mortal Danger By:
Ann Aguirre

eARC
AND I JUST RECENTLY HEARD OF THIS ONE THE OTHER DAY, BUT I AM SOOOO HAPPY I DID, BECAUSE IT SOUNDS RIGHT UP MY ALLEY!!!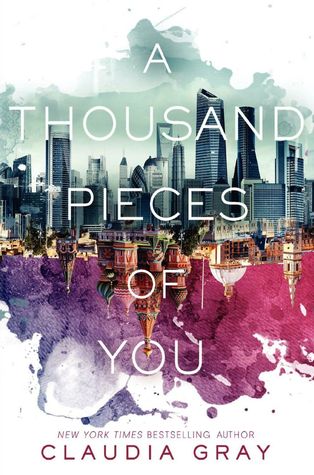 - A Thousand Pieces of You By:
Claudia Gray

eARC
**GASPS**
I ALMOST HAD AN HEART ATTACK WHEN I SEEN THIS ONE ON EDELWEISS FOR REVIEW FROM HARPER!! IT WAS THIS WEEKS WoW!! AND I CAN'T WAITTTT TO START IT, SOMETIME THIS SUMMER!!!
- Messenger of Fear By:
Michael Grant

eARC
I WAS SO EXCITED WHEN I GOT THIS ONE TOO!! IT SOUNDS REALLY GOOD. AND SNOW WHITE WAS ONE OF MY FAVORITE FAIRYTALES GROWING UP SO I CAN'T WAIT TO START THIS ONE SOON!!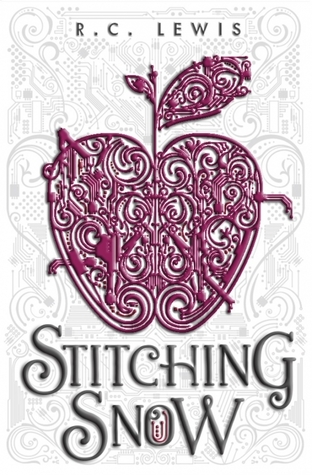 - Stitching Snow By:
R.C. Lewis

eARC
I won the *COMPLETE SERIES* of Daughter Of Smoke & Bone from the girls over @ Cuddlebuggery in their favorite series giveaway hop!! I received the second and third book last week and the first book this week. So now I have the WHOLE SERIES, thanks to the
Cuddlebuggery!!!! I can't thank you enough for this AMAZING SERIES!!
- Daughter Of Smoke & Bone By:
Laini Taylor

Hardback

So what did you add to your Shelves this week?


Link me up to your new additions and I'll come visit you! :)