Welcome to my stop in THE REVOLUTION OF IVY by
Amy Engel
Blog Tour hosted by YA Bound Book Tours. Today on my stop we have my ARC Review + an awesome Tour-Wide Giveaway!!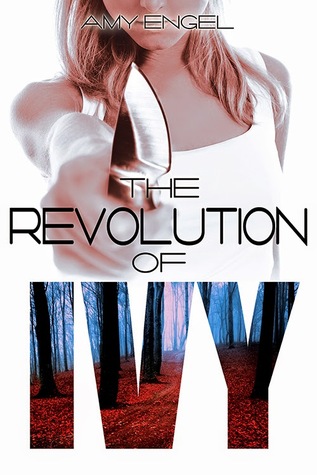 THE REVOLUTION OF IVY
Amy Engel
(The Book of Ivy #2)
Genres: YA, Dystopian, Sci-f
Published: November 3rd, 2015
Ivy Westfall is beyond the fence and she is alone. Abandoned by her family and separated from Bishop Lattimer, Ivy must find a way to survive on her own in a land filled with countless dangers, both human and natural. She has traded a more civilized type of cruelty--forced marriages and murder plots--for the bare-knuckled brutality required to survive outside Westfall's borders.

But there is hope beyond the fence, as well. And when Bishop reappears in Ivy's life, she must decide if returning to Westfall to take a final stand for what she believes is right is worth losing everything she's fought for.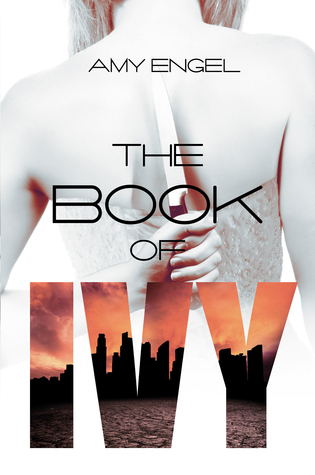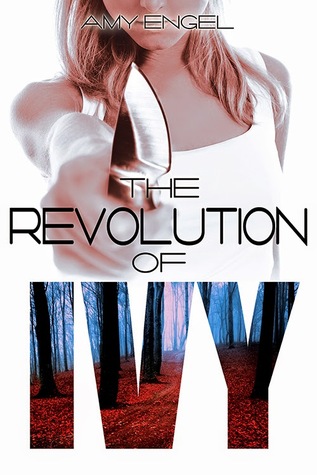 CHECK OUT MY REVIEW OF BOOK ONE, THE BOOK OF IVY HERE:
BEWARE, SPOILERS AHEAD IF YOU HAVE NOT READ BOOK ONE, THE BOOK OF IVY!!!
W

onderfully crafted and brilliantly concocted, THE REVOLUTION OF IVY takes us through a world of emotions, while keeping us at bay with the swoon-worthy romance and shocking revelations, this duology will have your head spinning by the time your finished!!

I AM SOOOOOO HAPPY I READ THIS DUOLOGY! I can't imagine missing all the awesomeness in THE BOOK OF IVY DUOLOGY!! This duology is a gem that I think any dystopian/romance fan should read. Especially if you want something slightly different and unique then the norm, with a spine-tingling romance that is sure to swoon even the most unswoony people...LOL!! ;)

I'm sadden to be saying goodbye to this world and the wonderful characters Engel's created. I will always have a special place in the depths of my heart for Ivy and Bishop, and all that they've overcome! I'm looking forward to what Engel will come up with next, because I will most DEFINITELY be reading whatever she creates!!

THE REVOLUTION OF IVY was a fantastic conclusion that took my breath away, and was everything I hoped it would be! I'm stunned at the raw and deepened emotions Engel stirs within this duology. For a dystopian, this duology manages to rage wars within myself, bringing emotions rushing to surface, demanding to bust free in a dark, satisfying kinda way.

Okay, now can we talk about one of my most favorite book-boyfriends of all time?!?!?!?!



~~~~BISHOP LATTIMER~~~~



He. . . is. . . such. . . a. . . HOTTIE! My love for Bishop runs deep since the first book when he was such a good boy; sweet, caring, loyal, and can set a girl on fire with just one word (and look ;). Yet when provoked or someone he cares for is threatened, he becomes dangerous and deadly, and is not a force to be reckoned with. I LOVED IT!! He's enough to set my world ablaze! ;)

Only two issues I can think of were minor, and was the only reason I gave this book four and a half stars instead of the five I really wanted to give it. The first issue was the pacing and plot. Most of the book was non-action or adventure, yet I still didn't really find that a big issue like I normally would. And even though their wasn't anything thrilling or heart-pounding going on for most of the book, it still felt complete, like it fit well with the setting and tone Engel created for us. That being said, I still think I would of liked it that much more if their would of been more action and adventure then what we got. Though I do have to admit the last quarter or so was thrilling and tons of fun. Filled with bitter deceptions, ultimate betrayals, fast-paced action, thrilling adventure, unwavering loyalties, uncovered secrets, and old wounds rehashed, while the most intimate love strives to survive! YES, that was all in the last quarter. So regardless of the hardly non-existent action and adventure in the first part of the book, the last part had more then I could of hoped for!

My only other issue was with Ivy. Now before you start speculating that I didn't like her, let me tell you this: I LOVED IVY TO PIECES! She's fierce, honorable, dedicated, caring, and goes above and beyond to do the right thing for the ones she loves. Even if it means turning others she loves against her, she'll do it. And I really respected that about Ivy. No matter how hard or bad the outcome will be, she'll do what needs to be done, regardless of the situation or loss to herself. She's also pushed to the breaking point in this conclusion, and we finally get to see just what she's truly capable of when pushed to that limit. And I loved her inner strength and devotion she had for Bishop.

But back to what really drove me crazy about Ivy. It was the way she treated Bishop when they first reunited after Ivy's ultimate betrayal from book one. Ivy was determined to push Bishop away after everything he didn't to get back to her after SHE betrayed him. It seemed like she was blaming him for everything that happened in Westfall, when in all actuality it was she who destroyed everything, not the other way around. She was distant and short with him, telling him she wanted him to stay, yet keeping him at an uncomfortable distance with her mean words and even harsher actions. Their were moments when I wanted to slap Ivy and say girl wake up before you lose your second chance. I mean on one hand I kinda understood why she was pushing him away, but she was doing it all the wrong way. But on the other, I couldn't fathom why she was being so mean and hurtful to the one she loved. But luckily all that drama didn't last long, and Ivy and Bishop were back to their old, sweet, determined way about them that I just loved!



THE PLOT:



After refusing to murder the only man she's ever loved, Ivy Westfall is condemned and forced out in exile to fend for herself. Living with a vindictive family all her life, Ivy knows firsthand the full wrath revenge can rage. And being center stage in her families conspiracy against the man she loved, Ivy refuses to be apart of it anymore. Sacrificing her heart for Bishop's life, Ivy must put it all behind her if she's to survive the woods beyond the fence, where nothing is certain, and dehydration and starvation, along with rape and murder are more sure then food in your belly. But that's the life Ivy chose when she saved Bishop's life, and now she's paying the price with her heart . . .

But the world beyond the fence is nothing like Ivy thought it would be. Yeah, their is danger and risk, but theirs also freedom, freedom to be who she really is, freedom to live the way she chooses. But after a near run in with death, Ivy isn't sure she can make it out here on her own. But then she's nursed back to health by two unlikely allies who will become more like family then her own blood has ever been. And then she finally starts to see a real future for herself beyond the fence, that is until Bishop, the love she's vowed to forget shows up and stirs feelings within her that she thought were hidden forever. . .

Bishop's abrupt arrival changes everything Ivy's worked for. She's survived with this new group only by telling them what they wanted to hear, and with the president of Westfall's son showing up raising questions she doesn't want answered, she's forced to face the horrifying truths of her past, or risk everything she loves, again...

The lies she's told force to be exposed, the friends she's made threaten to unravel, the home she's lost begins to perish, and the heart she's kept hidden starts to feel. But if Ivy doesn't do something soon, she may just lose everything she's gained beyond the fence, including the heart that's just begun to beat, again...

But when disturbing stories of Westfall's chaos and destruction reaches their camp, and the horrifying news that her family may be behind all the ruckus, Ivy must make the hard decision if returning to Westfall and saving the very people who betrayed her is worth risking the sweet freedom with the man she loves to be worth it. Or if she should just leave them all to their fates, like they did with her...

THE REVOLUTION OF IVY was just fantastic in just about every way that counts. I'm fiercely devoted to Amy Engel and will most definitely read anything else she writes in the future. She has the gift for creating the most addicting worlds with complex relationships that can set your soul on fire! If that isn't a bookish gift, then I don't know what is!!

Overall, THE REVOLUTION OF IVY was great ending to this wonderful series. I fell deeply in love with these characters and complex world in book one, but book two takes this world to a whole new level, and really gets to the nitty gritty of it all. It shows us the true horrors and joys of loving someone, and what a person can truly be capable of when faced with a split second decision that could take everything you love away from you. And the full depths of a human heart, regardless of the deception or betrayals, or any misjudgments, and just how deep love really runs, when it's real and pure, and destine to survive! That's the love that Ivy and Bishop had, and I couldn't get enough of it! So if you want a different-kinda dystopian, set in a world that thrives on power and betrayals, and an utterly heart-wrenching romance that will set your heart on fire, then DEFINITELY give THE BOOK OF IVY series it's fair shot, I'm sure you won't be disappointed!!!

NOTE: I received a physical ARC from Entangled Teen for reviewing purposes! All opinions expressed are my own and are not influenced in any way!
Check out my other Giveaway for THE REVOLUTION OF IVY HERE for more chances to win this epic conclusion!
a Rafflecopter giveaway
Amy Engel was born in Kansas and after a childhood spent bouncing between countries (Iran, Taiwan) and states (Kansas; California; Missouri; Washington, D.C.), she settled in Kansas City, Missouri, where she lives with her husband and two kids. Before devoting herself full-time to motherhood and writing, she was a criminal defense attorney, which is not quite as exciting as it looks on TV. When she has a free moment, she can usually be found reading, running, or shoe shopping. The Book of Ivy is her debut YA novel.