Waiting On Wednesday


is a Weekly event hosted by Jill @ Breaking The Spine that spotlights upcoming releases that we're eagerly anticipating. If it sounds like something your interested in, then head over the Breaking The Spine and Sign-up!
Hey Guys,
I hope everyone is having a fantastic week so far?
This weeks WoW is book that I'm DYING to read! Anyways, check out this weeks WoW, and don't forget to link me up to yours and I'll come visit you!
Reign Of Shadows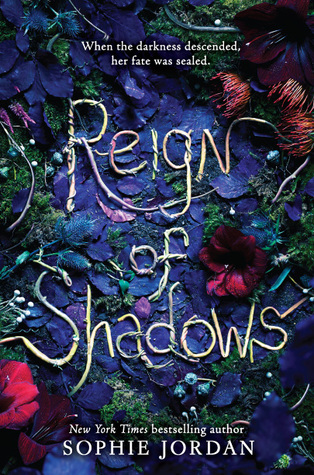 REIGN OF SHADOWS
Sophie Jordan
Genres: Young Adult, Fantasy
Published: February 9th, 2016
Seventeen years ago, an eclipse cloaked the kingdom of Relhok in perpetual darkness. In the chaos, an evil chancellor murdered the king and queen and seized their throne. Luna, Relhok's lost princess, has been hiding in a tower ever since. Luna's survival depends on the world believing she is dead.

But that doesn't stop Luna from wanting more. When she meets Fowler, a mysterious archer braving the woods outside her tower, Luna is drawn to him despite the risk. When the tower is attacked, Luna and Fowler escape together. But this world of darkness is more treacherous than Luna ever realized.

With every threat stacked against them, Luna and Fowler find solace in each other. But with secrets still unspoken between them, falling in love might be their most dangerous journey yet.

With lush writing and a star–crossed romance, Reign of Shadows is Sophie Jordan at her best.
I am SOO EXCITED for this novel! It sounds utterly fantastic and just like something I would absolutely love! Fantasy and historical fiction has quickly become my new favorite genre, knocking dystopian and paranormal out of the water. And I am desperately eager to get my hands on this one next year, and hopefully score an ARC before then! ;)
Does this sound like something you would read?
Let me know in the comment section and I'll come visit YOU! :)
What about you? What are YOU waiting on?
Link me up so I can come see what your desperately waiting on!