Waiting On Wednesday

is a Weekly event hosted by Jill @ Breaking The Spine that spotlights upcoming releases that we're eagerly anticipating. If it sounds like something your interested in, then head over the Breaking The Spine and Sign-up!
Hey Guys,
I hope everyone is having a fantastic week so far?
This weeks WoW is book that I am DYING to read! Anyways, check out this weeks WoW, and don't forget to link me up to yours and I'll come visit you!
Glass Sword #2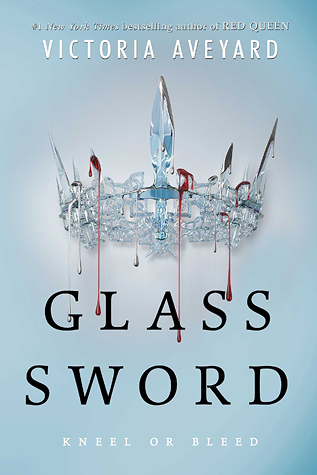 GLASS SWORD
Victoria Aveyard
(The Red Queen #2)
Published: February 9th, 2016
Mare Barrow's blood is red—the color of common folk—but her Silver ability, the power to control lightning, has turned her into a weapon that the royal court tries to control.

The crown calls her an impossibility, a fake, but as she makes her escape from Maven, the prince—the friend—who betrayed her, Mare uncovers something startling: she is not the only one of her kind.

Pursued by Maven, now a vindictive king, Mare sets out to find and recruit other Red-and-Silver fighters to join in the struggle against her oppressors.

But Mare finds herself on a deadly path, at risk of becoming exactly the kind of monster she is trying to defeat.

Will she shatter under the weight of the lives that are the cost of rebellion? Or have treachery and betrayal hardened her forever?

The electrifying next installment in the Red Queen series escalates the struggle between the growing rebel army and the blood-segregated world they've always known—and pits Mare against the darkness of her own heart.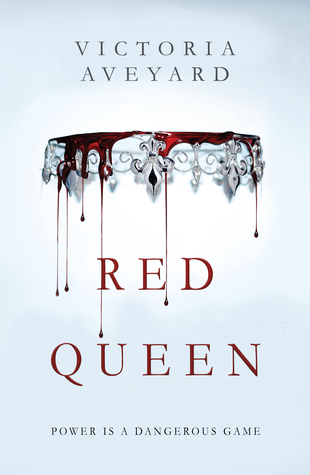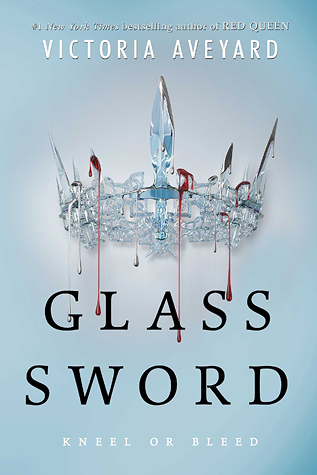 CHECK OUT MY REVIEW OF BOOK ONE, RED QUEEN HERE!!
A

I LOVED the first book the RED QUEEN so much, and I am literally on pins and needles waiting for this sequel! I can't wait to see if the Red bloods find other like them with powers, and if their able to rise up against the ruthless boy-king and his devious mother!

I'm counting down the days until February 9th is here, and the GLASS SWORD is in my needy little hands!!
After growing up in small town Massachusetts, Victoria attended the University of Southern California in Los Angeles. She graduated with a BFA in Screenwriting, which is exactly the degree being sought after in a recession.

She tries her best to combine her love of history, explosions, and butt-kicking heroines in her writing. Her hobbies include the impossible task of predicting what happens next in A Song of Ice and Fire, road trips, and burning through Netflix.