CHAOS
Sarah Fine
(Guards of the Shadowlands #3)
Published: October 7th, 2014
Genres: YA, Paranormal, Fantasy
With Juri in control and everything in absolute chaos, Lela plunges into the depths of hell to free Malachi from creatures that have waited decades to exact their revenge. But the Judge has her own way of doing things, and Lela must work with Ana, the new Captain, who has a very personal mission of her own. Together, they infiltrate the most horrifying realm either has yet encountered in the Shadowlands—the bitter landscape ruled by the Mazikin.

The stakes could not be higher, and Lela must accept the help—and love—of people she barely knows or trusts. As alliances and loyalties shift and she realizes the soul she came to save isn't the only one in need of rescue, can Lela summon the strength to see the fight through to the very end?
Check out my reviews of SANCTUM, CAPTIVE, FRACTURED, VIGILANTE!!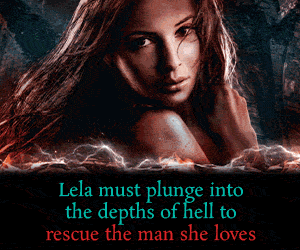 Wonderfully written, and brilliantly crafted, CHAOS was a dark and dangerous world full of monsters, vengeance, blood-lust and insanity, twisted with romance, sacrifices, and the power of true love...

CHAOS was an absolutely wonderful conclusion, with epic twist and turns, and nothing short of deadly. Sarah Fine packs a whole new punch in this explosive conclusion to the Guards of the Shadowlands trilogy that will leave you utterly satisfied, but still demanding more.

Pheww... What a ride!!! CHAOS was nonstop chills, thrills, action and adventure. I was left with a huge smile on my face when it was over. I can't remember the last time I felt utterly satisfied at the end of a series as I was this one.

Our main characters Malachi and Lela have been though so much together and apart, that it was truly heartwarming to finally see them come to the end of their journey. And I think Sarah Fine did a wonderful job with that closure—but at the same time still left it open enough in case she ever wants to revisit these characters in the future, in which I REALLY HOPE she does!

The plot thickens in this final installment in the Guards of the Shadowlands trilogy. And we finally—FINALLY, get to visit hell. And ooh, what a vicious hell it is too!! The Mazikin are even more vile then I thought they were. Vengeful, bloodthirsty, power-hungry animals, but what deliciously entertaining vile creatures they were! They were some nasty things, but made for a thrilling ride.



THE PLOT



Lela's world is shattered when Malachi is forcefully ripped from her life and taken to the worse kinda hell imaginable, the Mazikin City. She abandons all other responsibilities and dives head first into hell itself, and is determined to save the boy she's come to love—or die trying...

It was suppose to be them against the world—that's how it's always been since Malachi came into her life and brought the only sunshine it's seen in years. Now, she's not so sure life is meaningful without him. So Lela does the only thing she can, and storms the judges court and demands to go to hell and bring Malachi back herself. But what Lela doesn't except is the judge to willing submit without a fight, and not only support her mission, but also have a bigger mission for her in hell with the help from a former fallen ally that has her own mission in hell—Ana, a former guard who just so happens to have unfinished business in hell as well...



Lela and Ana have a plan:



Infiltrate the Mazikin City, scope it out, find Malachi and Takeshi, complete the judges mission, and get the hell out of there without getting killed in the process. Simple right?? I think not!! Two against the whole Mazikin city, fighting to find their men and completing their mission is going to be no easy feat, but Lela and Ana will stop at nothing until they save the ones they love. But once they actually get to the Mazikin City, they realize their is way more to this mission then they once thought. And how can they save two souls, when they're are thousands if not more in need of saving too? Can they abandoned all the other souls to only save the two they love, and can their hearts really bear that kind of sacrifice??

Lela, Malachi, Ana, and Takeshi all reunite in this epic journey through the treacherous depths of hell, and discover the full capabilities of the power of true love. All while facing down their ultimate battle as they try and fight their way out of hell and defeat the Mazikin once and for all...

CHAOS was a wonderful conclusion to an epic series that I absolutely adored. I really hope Sarah Fine decides to revisit this series again, because the love I have for Lela and Malachi runs deep, and I would be thrilled to have more from them and their horrifyingly wonderful world. But if it has to end, then the way it did was perfect, and satisfied in more ways then one. I loved the thickened plot, the character growth, and how love and loyalties were tested and proven, and the journey they all took and conquered together was torturous but endured all in the name of love. CHAOS was positivity emotional and utterly satisfying, and will go down as one of my favorite series of all time!!

Overall, Sarah Fine knows how to pack a powerful story that utterly grabs you from the beginning and never lets up. I will read anything this woman writes and I'm sure I'll love it. I'm terribly saddened to see this series and characters come to an end—but what's the saying—All good things must come to an end!?!?!? And that definitely applies to this series. FIVE BRILLIANT STARS to CHAOS, the epic conclusion in Shadowlands trilogy that is not to be missed!!!

NOTE: I received a eARC from Skyscape for reviewing purposes! All opinions expressed are my own and are not influenced in any way!
5 Bone Hearts
I'm the author of several books for teens, including Of Metal and Wishes (McElderry/Simon & Schuster) and its sequel, Of Dreams and Rust (coming in August 2015), and the Guards of the Shadowlands YA urban fantasy series (Skyscape/Amazon Children's Publishing). I'm also the co-author (with Walter Jury) of two YA sci-fi thrillers published by Putnam/ Penguin: Scan and its sequel Burn (which will be published in 2015). My first adult urban fantasy romance novel, Marked, will be published in January 2015 by 47North/Amazon Publishing, with the sequel, Claimed, coming in March 2015. When I'm not writing, I'm psychologizing. Sometimes I do both at the same time. The results are unpredictable.