Waiting On Wednesday
is a Weekly event hosted by Jill @ Breaking The Spine that spotlights upcoming releases that we're eagerly anticipating. If it sounds like something your interested in, then head over the Breaking The Spine and Sign-up!


Hey Guys,
Merry X-Mas Eve for everyone you celebrates it!!!
I hope everyone has a wonderful day with LOTS of family time this holiday!!! ;) Now, on to this weeks WoW!!! I read the first book in this series earlier this year, and absolutely adored it. So I can't wait to get my hands on this book!!! Anyways, check out this weeks WoW, and don't forget to link me up to yours and I'll come visit you!!

Silver Eve

A Healer without home or purpose, seventeen-year-old Evie Carew has found the perfect place to disappear: Rood Marsh. She can easily fade into its vast wilderness of towering reeds; leave behind the growing violence that is claiming her innocent world. Leave behind the tragedy that broke her heart and sent her far from her grandmother, cousin Lark and all she once loved.

But Evie is not alone in the marsh. A seer, a Rider, and Breeders of Chaos all hunt her—for though opposed in objective, her seekers share knowledge she does not: Evie is one of the four Guardians of Tarnec, one who can help save the world from the coming destruction if she can reclaim the stolen amulet of Death. But whether she meets true love or a brutal end on such a journey is a matter of who finds her first.
Check out my Review of book one, LARK RISING HERE!!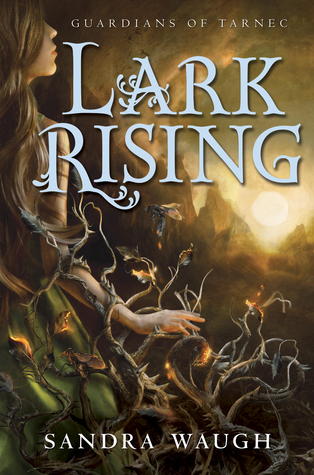 I am soooooo excited for this book, you just don't know!! The first book, LARK RISING was absolutely STUNNING!!! From it's originally breathtaking cover, to it's beautifully painted world that kept me glued to my seat in anticipation!! I can't WAIT to read this sequel and be blown away!! I KNOW it's going to be just as good as the first book, if not better!!!