What's Next
is a weekly bookish event hosted by Icey Books that helps bloggers/readers decide on their next book to read. If this sounds like something your interested in, then head over to Icey Books and sign-up!
Hey Guys,
Happy Thursday!
I hope everyone is having a wonderful week so far? Check out What's Next in my Reading Pile and if you can help me out by voting on What Next to read, you'd be a BIG help!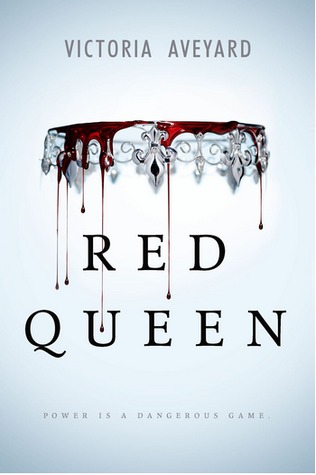 Published: March 26th, 2015
Genres: YA, Dystopian, Fantasy


Mare Barrow's world is divided by blood—those with red and those with silver. Mare and her family are lowly Reds, destined to serve the Silver elite whose supernatural abilities make them nearly gods. Mare steals what she can to help her family survive, but when her best friend is conscripted into the army she gambles everything to win his freedom. A twist of fate leads her to the royal palace itself, where, in front of the king and all his nobles, she discovers a power of her own—an ability she didn't know she had. Except . . . her blood is Red.

To hide this impossibility, the king forces her into the role of a lost Silver princess and betroths her to one of his own sons. As Mare is drawn further into the Silver world, she risks her new position to aid the Scarlet Guard—the leaders of a Red rebellion. Her actions put into motion a deadly and violent dance, pitting prince against prince—and Mare against her own heart.

From debut author Victoria Aveyard comes a lush, vivid fantasy series where loyalty and desire can tear you apart and the only certainty is betrayal.
Nil
(Nil #1)
Lynne Matson
Published: March 4th, 2014
Genres: YA, Dystopian, Sci-f
On the mysterious island of Nil, the rules are set. You have one year. Exactly 365 days--to escape, or you die.

Seventeen-year-old Charley doesn't know the rules. She doesn't even know where she is. The last thing she remembers is blacking out, and when she wakes up, she's lying naked in an empty rock field.

Lost and alone, Charley finds no sign of other people until she meets Thad, the gorgeous leader of a clan of teenage refugees. Soon Charley learns that leaving the island is harder than she thought . . . and so is falling in love. With Thad's time running out, Charley realizes that to save their future, Charley must first save him. And on an island rife with dangers, their greatest threat is time.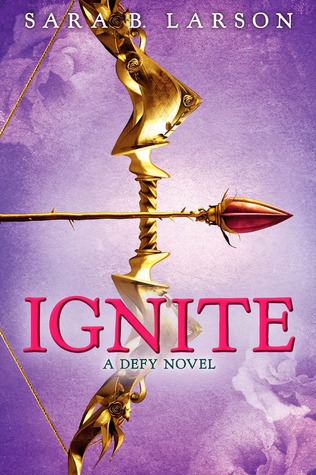 Murder, abductions, and forbidden romance abound in this thrilling sequel to Sara B. Larson's acclaimed YA debut, DEFY.





Alexa remains by the newly crowned King Damian's side as his guard, ever committed to helping him rebuild Antion and reclaim the hope of Antion's people, despite continuing to harbor a secret love for him. However, when another threat to Damian and his kingdom emerges, and blame is cast on their newly forged allies from Blevon, Alexa knows things are not what they seem. With the fate of her nation hanging in the balance once again, will Alexa be able to protect her king and uncover the true enemy -- before it's too late?
S
o, what'cha think of my top 3 choices of the week? If you can help me out, leave a comment voting on which book should come first.
Don't forget to link me up to your What's Next or weekly memo and I'll come visit you! :-)