I'm honored to be apart of IN THE AFTERLIGHT book promotion and awesome giveaway. My stop is only one of the FIFTY PSI-Prize Pack Giveaways that Disney-Hyperion is offering across the blogosphere. I have included the links to those 50 blogs below if you want to follow along.





Sparks Rise
Alexandra Bracken
(The Darkest Minds #2.5)
Published: September 2nd, 2014
Genres: YA, Dystopian, Sci-f
o

Sam didn't think things could get worse at Thurmand rehabilitation camp. Then the Reds arrive. Everyone assumed the kids with firepower had been killed years ago. Instead they were taken away, brainwashed, and returned as terrifyingly effective guards. To her horror, Sam recognizes one of them: Lucas, the one spark of light in Sam's dark childhood.

Lucas has a deadly secret--he beat the brutal training that turned his fellow Reds into mindless drones. When Sam defends herself against an attack by a vile PSF guard and faces a harrowing punishment, Lucas must risk his everything to save her.

In the Afterlight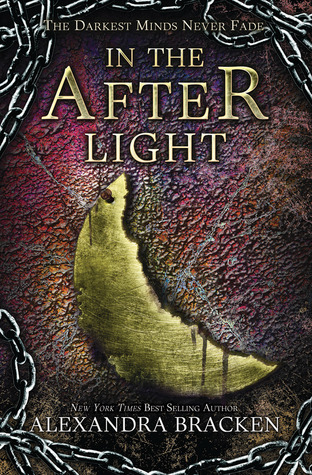 In the Afterlight
Alexandra Bracken
(The Darkest Minds #3)
Published: October 28th, 2014
Genres: YA, Dystopian, Sci-f
Ruby can't look back. Fractured by an unbearable loss, she and the kids who survived the government's attack on Los Angeles travel north to regroup. Only Ruby can keep their highly dangerous prisoner in check. But with Clancy Gray, there's no guarantee you're fully in control, and everything comes with a price.

When the Children's League disbands, Ruby rises up as a leader and forms an unlikely allegiance with Liam's brother, Cole, who has a volatile secret of his own. There are still thousands of other Psi kids suffering in government "rehabilitation camps" all over the country. Freeing them--revealing the governments unspeakable abuses in the process--is the mission Ruby has claimed since her own escape from Thurmond, the worst camp in the country.

But not everyone is supportive of the plan Ruby and Cole craft to free the camps. As tensions rise, competing ideals threaten the mission to uncover the cause of IANN, the disease that killed most of America's children and left Ruby and others with powers the government will kill to keep contained. With the fate of a generation in their hands, there is no room for error. One wrong move could be the spark that sets the world on fire.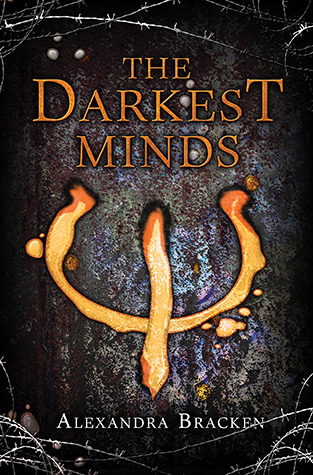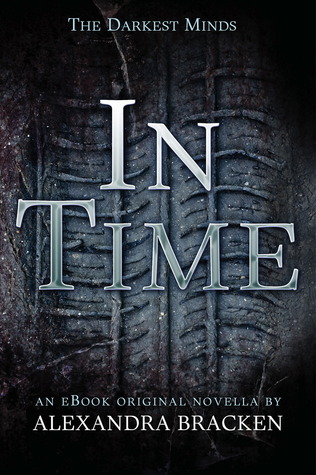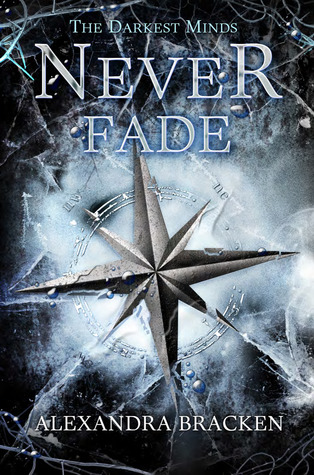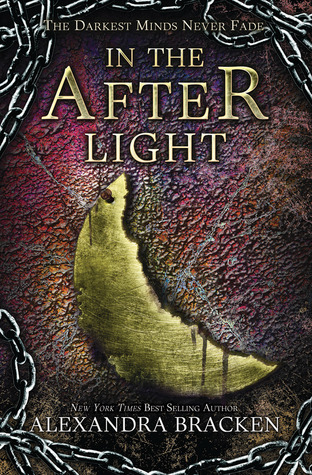 Enter & explore the power of the five PSI-Groups of THE DARKEST MIND series!
ENTER IN THE AFTERLIGHT:
Enter the giveaway for your chance to win one of the

Red PSI Prize Packs

that includes an awesome custom made IN THE AFTERLIGHT Candle & a Tote Bag, with a complete set of THE DARKEST MINDS series.
Giveaway and prizes are brought to you by
Disney-Hyperion.

Giveaway is open to US R
esidents

ONLY
Prize: ONE Winner will receive a candle, tote bag, and a complete set of THE DARKEST MIND series.

Contest runs: October 8th, 2014 to October 17th, 2014 11:59pm

Open to: US residents ONLY.

How to enter: Please enter using the Rafflecopter Giveaway below.

Terms and Conditions: ONE winner will be randomly chosen through the rafflecopter. The winner will be contacted by email, then they will have 48 hours to respond before a new winner is picked. I reserve the right to disqualify anyone who does not follow the rafflecopter's instructions.


Alexandra Bracken is the New York Times bestselling author of The Darkest Minds andNever Fade. Born and raised in Arizona, she moved east to study history and English at the College of William & Mary in Virginia. Alex now lives in New York City, where you can find her hard at work on her next novel in a charming little apartment that's perpetually overflowing with books.
http://bewitchedbookworms.com
http://darkfaerietales.com
http://effortlesslyreading.com
http://jenryland.blogspot.com
http://presentinglenore.blogspot.com
www.corriethecrazedbookgirl.com
www.jenbigheart.com
www.lushbudgetproductions.com
www.thereadingdate.com
www.yabookscentral.com
Intelligence (Green) Prize Pack
http://allthingsuf.com
http://elizziebooks.com
http://inbedwithbooks.blogspot.com
http://mundiemoms.com
http://wickedlilpixie.com
www.perpetualpageturner.com
www.priceiswong.com
www.sophistikatied.com
www.thebookcellarx.com
www.yainterrobang.com
Mind Control (Orange) Prize Pack
http://bookbriefs.net
http://booksasyouknowit.blogspot.com
http://bookswithbite.net
http://bribookishconfessions.wordpress.com
http://iceybooks.com
www.annareads.com
www.goodchoicereading.com
www.katiesbookblog.com
www.therewerebooksinvolved.com
www.zachsyareviews.com
Pyrokinesis (Red) Prize Pack
http://addictreaders.blogspot.com
http://foreveryoungadult.blogspot.com
http://luxuryreading.com
http://supernaturalsnark.blogspot.com
www.fiktshun.com
www.yabooknerd.blogspot.com
www.bloodsweatandbooks.com
www.parajunkee.com
www.thecompulsivereader.com
www.wishfulendings.com
Electrokinesis (Yellow) Prize Pack
http://christinareadsya.blogspot.com
http://eaterofbooks.blogspot.com
http://luminosus.us
http://novelnovice.com
http://sashandem.com
www.chapter-by-chapter.com
www.confessionsofabookaddict.com
www.itstartsatmidnight.com
www.readbreatherelax.com
www.tyngasreviews.com