What's Next
is a weekly bookish event hosted by Icey Books that helps bloggers/readers decide on their next book to read. If this sounds like something your interested in, then head over to Icey Books and sign-up!
Hey Guys,
Happy Thursday!
I hope everyone is having a wonderful week so far? Check out What's Next in my Reading Pile and if you can help me out by voting on What Next to read, you'd be a BIG help!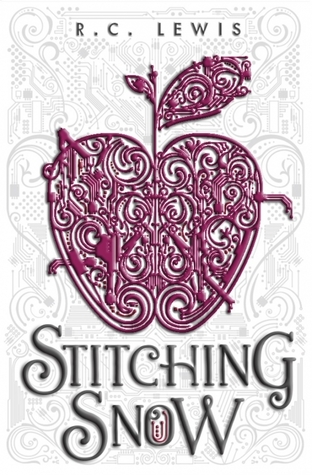 Stitching Snow
R.C. Lewis
Published: October 14th, 2014
Genres: YA, Retellings, Dystopian
Princess Snow is missing.

Her home planet is filled with violence and corruption at the hands of King Matthias and his wife as they attempt to punish her captors. The king will stop at nothing to get his beloved daughter back—but that's assuming she wants to return at all.

Essie has grown used to being cold. Temperatures on the planet Thanda are always sub-zero, and she fills her days with coding and repairs for the seven loyal drones that run the local mines.

When a mysterious young man named Dane crash-lands near her home, Essie agrees to help the pilot repair his ship. But soon she realizes that Dane's arrival was far from accidental, and she's pulled into the heart of a war she's risked everything to avoid. With the galaxy's future—and her own—in jeopardy, Essie must choose who to trust in a fiery fight for survival.
Feral
Holly Schindler
Published: August 26th, 2014
Genres: YA,

Thriller, Paranormal
The Lovely Bones meets Black Swan in this haunting psychological thriller with twists and turns that will make you question everything you think you know.

It's too late for you. You're dead. Those words continue to haunt Claire Cain months after she barely survived a brutal beating in Chicago. So when her father is offered a job in another state, Claire is hopeful that getting out will offer her a way to start anew.

But when she arrives in Peculiar, Missouri, Claire feels an overwhelming sense of danger, and her fears are confirmed when she discovers the body of a popular high school student in the icy woods behind the school, surrounded by the town's feral cats. While everyone is quick to say it was an accident, Claire knows there's more to it, and vows to learn the truth about what happened.

But the closer she gets to uncovering the mystery, the closer she also gets to realizing a frightening reality about herself and the damage she truly sustained in that Chicago alley….

Holly Schindler's gripping story is filled with heart-stopping twists and turns that will keep readers guessing until the very last page.
The Cure For Dreaming
Cat Winters
Published:
October 14th, 2014
Genres: YA,
Historical,Paranormal
Olivia Mead is a headstrong, independent girl—a suffragist—in an age that prefers its girls to be docile. It's 1900 in Oregon, and Olivia's father, concerned that she's headed for trouble, convinces a stage mesmerist to try to hypnotize the rebellion out of her. But the hypnotist, an intriguing young man named Henri Reverie, gives her a terrible gift instead: she's able to see people's true natures, manifesting as visions of darkness and goodness, while also unable to speak her true thoughts out loud. These supernatural challenges only make Olivia more determined to speak her mind, and so she's drawn into a dangerous relationship with the hypnotist and his mysterious motives, all while secretly fighting for the rights of women. Winters breathes new life into history once again with an atmospheric, vividly real story, including archival photos and art from the period throughout.
So, what'cha think of my top 3 choices of the week? If you can help me out, leave a comment voting on which book should come first.


Don't forget to link me up to your What's Next or weekly memo and I'll come visit you! :-)