Waiting On Wednesday
is a Weekly event hosted by Jill @ Breaking The Spine that spotlights upcoming releases that we're eagerly anticipating. If it sounds like something your interested in, then head over the Breaking The Spine and Sign-up!

Hey Guys,
I hope everyone is having a great week so far?
This weeks WoW is from an author that I haven't read yet, but I want to sooo bad!! Anyways, check out this weeks WoW, and don't forget to link me up to yours and I'll come visit you!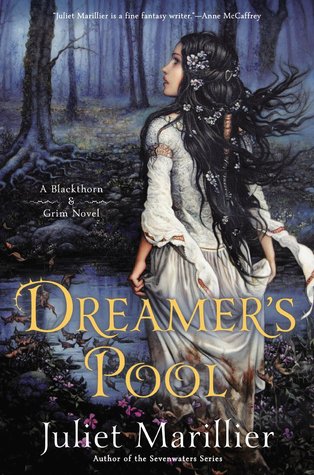 Dreamer's Pool
In exchange for help escaping her long and wrongful imprisonment, embittered magical healer Blackthorn has vowed to set aside her bid for vengeance against the man who destroyed all that she once held dear. Followed by a former prison mate, a silent hulk of a man named Grim, she travels north to Dalriada. There she'll live on the fringe of a mysterious forest, duty bound for seven years to assist anyone who asks for her help.

Oran, crown prince of Dalriada, has waited anxiously for the arrival of his future bride, Lady Flidais. He knows her only from a portrait and sweetly poetic correspondence that have convinced him Flidais is his destined true love. But Oran discovers letters can lie. For although his intended exactly resembles her portrait, her brutality upon arrival proves she is nothing like the sensitive woman of the letters.

With the strategic marriage imminent, Oran sees no way out of his dilemma. Word has spread that Blackthorn possesses a remarkable gift for solving knotty problems, so the prince asks her for help. To save Oran from his treacherous nuptials, Blackthorn and Grim will need all their resources: courage, ingenuity, leaps of deduction, and more than a little magic.
Epic cover, epic synopsis! W

hat more could you ask for?

Is it November yet??
W

hat do you think of my WoW?
Will you be adding it to your TBR Reading Pile
?
What about you? What are YOU waiting on?

Link me up so I can come see what your desperately waiting on!