What's Next
is a weekly bookish event hosted by Icey Books that helps bloggers/readers decide on their next book to read. If this sounds like something your interested in, then head over to Icey Books and sign-up!
Hey Guys,
Happy Thursday!
I hope everyone is having a wonderful week so far? Check out What's Next in my Reading Pile and if you can help me out by voting on What Next to read, you'd be a BIG help!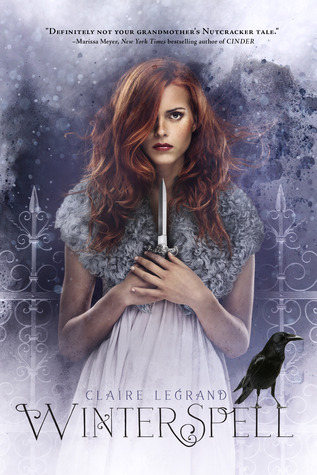 Winterspell
Published: September 30th, 2014
Genres: YA, Re-tellings, Fantasy
The clock chimes midnight, a curse breaks, and a girl meets a prince . . . but what follows is not all sweetness and sugarplums.

New York City, 1899. Clara Stole, the mayor's ever-proper daughter, leads a double life. Since her mother's murder, she has secretly trained in self-defense with the mysterious Drosselmeyer.

Then, on Christmas Eve, disaster strikes.

Her home is destroyed, her father abducted--by beings distinctly not human. To find him, Clara journeys to the war-ravaged land of Cane. Her only companion is the dethroned prince Nicholas, bound by a wicked curse. If they're to survive, Clara has no choice but to trust him, but his haunted eyes burn with secrets--and a need she can't define. With the dangerous, seductive faery queen Anise hunting them, Clara soon realizes she won't leave Cane unscathed--if she leaves at all.

Inspired by The Nutcracker, Winterspell is a dark, timeless fairy tale about love and war, longing and loneliness, and a girl who must learn to live without fear.
PICK TWO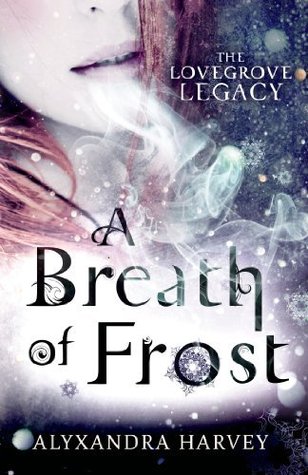 A Breath of Frost
Alyxandra Harvey
Published: January 7th, 2014
Genres:YA, Paranormal, Fantasy
In 1814, three cousins—Gretchen, Emma, and Penelope—discover their family lineage of witchcraft when a binding spell is broken, allowing their individual magical powers to manifest. Now, beyond the manicured gardens and ballrooms of Regency London, an alluring underworld available only to those with power is revealed to the cousins. By claiming their power, the three cousins have accidentally opened the gates to the underworld.

Now ghouls, hellhounds—and most terrifying of all, the spirits of dark witches known as the Greymalkin Sisters—are hunting and killing young debutante witches for their powers. And, somehow, Emma is connected to the murders…because she keeps finding the bodies.

Can the cousins seal the gates before another witch is killed…or even worse, before their new gifts are stripped away?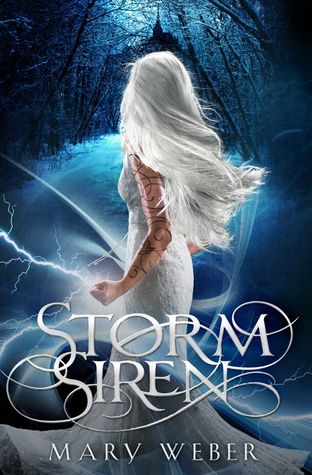 Storm Siren
Mary Weber
Published: August 19th, 2014
Genres: YA, Dystopian, Fantasy
" I raise my chin as the buyers stare. Yes. Look. You don t want me. Because, eventually, accidentally, I will destroy you. "

In a world at war, a slave girl s lethal curse could become one kingdom s weapon of salvation. If the curse and the girl can be controlled.

As a slave in the war-weary kingdom of Faelen, seventeen-year-old Nym isn t merely devoid of rights, her Elemental kind are only born male and always killed at birth meaning, she shouldn t even exist.

Standing on the auction block beneath smoke-drenched mountains, Nym faces her fifteenth sell. But when her hood is removed and her storm-summoning killing curse revealed, Nym is snatched up by a court advisor and given a choice: be trained as the weapon Faelen needs to win the war, or be killed.

Choosing the former, Nym is unleashed into a world of politics, bizarre parties, and rumors of an evil more sinister than she s being prepared to fight . . . not to mention the handsome trainer whose dark secrets lie behind a mysterious ability to calm every lightning strike she summons.

But what if she doesn t want to be the weapon they've all been waiting for?
S
o, what'cha think of my top 3 choices of the week? If you can help me out, leave a comment voting on which book should come first.
Don't forget to link me up to your What's Next or weekly memo and I'll come visit you! :-)