What's Next
is a weekly bookish event hosted by Icey Books that helps bloggers/readers decide on their next book to read. If this sounds like something your interested in, then head over to Icey Books and sign-up!
Hey Guys,
Happy Thursday!
I hope everyone is having a wonderful week so far? Check out What's Next in my Reading Pile and if you can help me out by voting on What Next to read, you'd be a BIG help!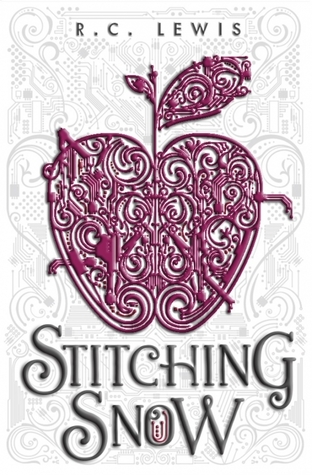 Published: October 14th, 2014
Genres: YA, Retellings, Dystopians
Princess Snow is missing.

Her home planet is filled with violence and corruption at the hands of King Matthias and his wife as they attempt to punish her captors. The king will stop at nothing to get his beloved daughter back—but that's assuming she wants to return at all.

Essie has grown used to being cold. Temperatures on the planet Thanda are always sub-zero, and she fills her days with coding and repairs for the seven loyal drones that run the local mines.

When a mysterious young man named Dane crash-lands near her home, Essie agrees to help the pilot repair his ship. But soon she realizes that Dane's arrival was far from accidental, and she's pulled into the heart of a war she's risked everything to avoid. With the galaxy's future—and her own—in jeopardy, Essie must choose who to trust in a fiery fight for survival.
Antigoddess
Kendare Blake
(Goddess War #1)
Published: September 10th, 2013
Genres: YA,
Fantasy, Mythology
Old Gods never die…

Or so Athena thought. But then the feathers started sprouting beneath her skin, invading her lungs like a strange cancer, and Hermes showed up with a fever eating away his flesh. So much for living a quiet eternity in perpetual health.

Desperately seeking the cause of their slow, miserable deaths, Athena and Hermes travel the world, gathering allies and discovering enemies both new and old. Their search leads them to Cassandra—an ordinary girl who was once an extraordinary prophetess, protected and loved by a god.

These days, Cassandra doesn't involve herself in the business of gods—in fact, she doesn't even know they exist. But she could be the key in a war that is only just beginning.

Because Hera, the queen of the gods, has aligned herself with other of the ancient Olympians, who are killing off rivals in an attempt to prolong their own lives. But these anti-gods have become corrupted in their desperation to survive, horrific caricatures of their former glory. Athena will need every advantage she can get, because immortals don't just flicker out.

Every one of them dies in their own way. Some choke on feathers. Others become monsters. All of them rage against their last breath.

The Goddess War is about to begin.

Meridian
Published: May 28th, 2014
Genres: YA, Dystopian, Sci-f
Marina thought that she had solved all of the Arclight's mysteries. She had found her own history—that she was one of the Fade, that she never should have been human. She knows that the Fade who surround the Arclight don't want to be the humans' enemies at all. She knows that the leader of those inside the Arc, Honoria Whit, never told the whole truth. But there is so much more that Marina is just discovering. There are more survivors out there. Only Marina—and her friends, all of whom have connections to the Fade they'd never known about—can lead her people to them. But there are also darker dangers, things that even the Fade fear. And Marina slowly realizes she may never have been "cured," after all. The sequel to Arclight, Meridian is an intense, action-packed page-turner about the lines we draw between right and wrong, light and dark . . . and the way nothing is ever that black and white.
S
o, what'cha think of my top 3 choices of the week? If you can help me out, leave a comment voting on which book should come first.
Don't forget to link me up to your What's Next or weekly memo and I'll come visit you! :-)