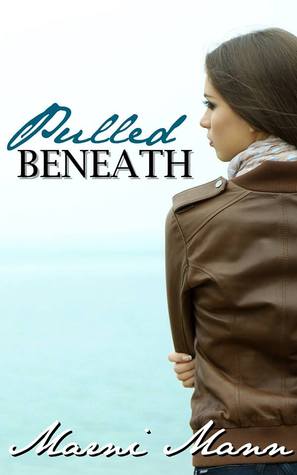 What happens when you uncover years of secrets and find out everything you thought to be true was a lie?
Drew Stevens finds her world turned upside down when her parents are brutally murdered. Soon after, she learns she inherited a property in Bar Harbor, Maine, from recently deceased grandparents that she believed had died when she was a baby.
Drew travels north to settle her grandparents' estate, but finds more questions than answers as the truth starts unraveling. What she didn't expect to find was Saint, whose reputation is as tumultuous as his past. But the very thing that brings them together is the same thing that keeps them emotionally caged.
With Saint's scars so deep and Drew's so fresh, can the pair heal from their painful wounds or will they be pulled beneath the darkness of their pasts?
1.
Aside from Drew's natural beauty, her sharp, pointed features, the most dominant detail on her face is her eyes. They're teal and powerful. They're demanding.
2.
Drew's life seems almost perfect. She recently graduated from college, her and her best friend are about to get an apartment together, she's pursuing her dream job as a photographer…until her parents are brutally murdered. The only survivor from the attack is Bella, her parents Yellow Lab, who Drew adopts.
3.
She loves to freeze moments with her camera. To be able to point her lens at whatever she wants, to hold that power in her hands, to alter the colors to her liking, to merge and focus the objects of her desire.
4.
She finds freedom in the water. Freedom from her thoughts, moments that aren't disrupted by snapshots of her parents. With each exhale and stroke, time is reversed. She's able to purge her emotions and empty them in the sea in a place where she feels - and can truly be - weightless.
5.
She never believed the dark, cold waters of Bar Harbor, Maine would reveal secrets. Secrets of her past that will change her life forever. But it's also in those same waters that she learns what she wants, who she wants, and who she really is.
I'm a New Englander at heart and now a Floridian, inspired by the sandy beaches and hot pink sunsets of Sarasota. As a writer of erotic romance, new adult and literary fiction, I tap a mainstream appeal and shake worldwide taboos, taking my readers on a dark, harrowing, and breathtaking journey. When I'm not nose deep in my laptop, I'm scouring for chocolate, traveling, reading, or walking my four-legged children.