What's Next
is a weekly bookish event hosted by Icey Books that helps

bloggers

/readers decide on their next book to read. If this

sounds

like something your interested in, then head over to Icey Books

and

sign-up!
Hey Guys,
Happy Thursday!
I hope everyone is having a wonderful week so far?
C

heck out

What's Next in my

Reading

Pile and if you can help me out by

voting

on What Next to read, you'd be a BIG help!
UK Published: April 24th, 2014
Genres: YA, Dystopian, Apocalyptic
The Fearless. An army, powered by an incredible new serum that makes each soldier stronger, sharper, faster than their enemies. Intended as a force for good, the serum has a terrible side-effect - anyone who takes it is stripped of all humanity, empathy, love. And as the Fearless sweep through the country, forcing the serum on anyone in their path, society becomes a living nightmare.

Cass remembers the night they passed through her village. Her father was Altered. Her mother died soon after. All Cass has left is her little brother - and when Jori is snatched by the Fearless and taken to their hellish lair, Cass must risk everything to get him back.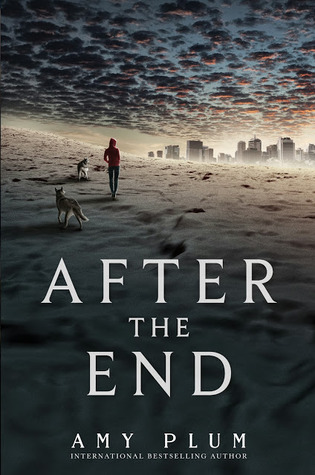 After The End
Amy Plum
(After The End #1)
Published: May 6th, 2014
Genres: YA,

Apocalyptic, Sci-f
She's searching for answers to her past. They're hunting her to save their future.

World War III has left the world ravaged by nuclear radiation. A lucky few escaped to the Alaskan wilderness. They've survived for the last thirty years by living off the land, being one with nature, and hiding from whoever else might still be out there.

At least, this is what Juneau has been told her entire life.

When Juneau returns from a hunting trip to discover that everyone in her clan has vanished, she sets off to find them. Leaving the boundaries of their land for the very first time, she learns something horrifying: There never was a war. Cities were never destroyed. The world is intact. Everything was a lie.

Now Juneau is adrift in a modern-day world she never knew existed. But while she's trying to find a way to rescue her friends and family, someone else is looking for her. Someone who knows the extraordinary truth about the secrets of her past.

So, what'cha think of my top 3 choices of the week? If you can help me out, leave a comment voting on which book should come first.

Don't forget to link me up to your What's Next or weekly memo and I'll come visit you! :-)