Teaser Tuesday

is a weekly bookish meme hosted by
MizB @ Should Be Reading
, where you share one to two teasers from your current book. Sound like something your interested in?

Then do the following:

Grab your current read. Open to a random page

Share 2 "Teaser" Sentences from somewhere on that page.

BE CAREFUL NOT TO INCLUDE SPOILERS! Make sure that what you share doesn't give too much away! You don't want to ruin the book for others!

Share the author & Title too, so that other TT participants can add the book to their TBR list if they like your Teaser!

Hey Guys,

I hope everyone had a wonderful Memorial Day (I
f you celebrate it)?

Mine was great! Me and my family had a barbecue while the kids tore up the house and played in the sprinklers!! It was fun, and messy! :)
Anyways, check out this weeks TT and let me know what you think

in the comment section. Be sure to link me up to your TT or weekly memo so I can come visit you.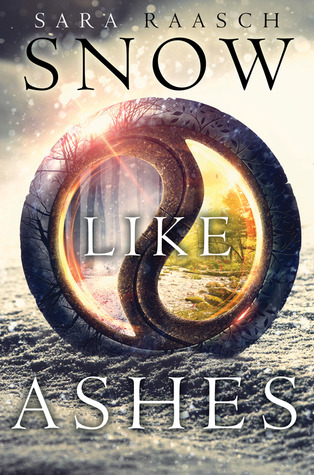 Published: October 14th, 2014
Genres: YA, Dystopian, Fantasy
A heartbroken girl. A fierce warrior. A hero in the making.
Sixteen years ago the Kingdom of Winter was conquered and its citizens enslaved, leaving them without magic or a monarch. Now, the Winterians' only hope for freedom is the eight survivors who managed to escape, and who have been waiting for the opportunity to steal back Winter's magic and rebuild the kingdom ever since.

Orphaned as an infant during Winter's defeat, Meira has lived her whole life as a refugee, raised by the Winterians' general, Sir. Training to be a warrior—and desperately in love with her best friend, and future king, Mather — she would do anything to help her kingdom rise to power again.

So when scouts discover the location of the ancient locket that can restore Winter's magic, Meira decides to go after it herself. Finally, she's scaling towers, fighting enemy soldiers, and serving her kingdom just as she's always dreamed she would. But the mission doesn't go as planned, and Meira soon finds herself thrust into a world of evil magic and dangerous politics – and ultimately comes to realize that her destiny is not, never has been, her own.
NOTE:
Both Teasers were taken from an eARC, so they may change in the final draft.
I force myself to look him in the eye. I don't have the luxury of fear. When we're at camp in the safety of our tents and Sir explains all kinds of horrific possible deaths to me, I can't be afraid.

Fear is a seed that, once planted, never stops growing.
I'm not that far into this, but I am really enjoying it, just like I KNEW I would!! But I'm scared, because I think I know where this is going! And if it goes the way I think, then I'm going to SCREAM!!!!
So, Whatc'ha think of my Teaser Tuesday Of SNOW LIKE ASHES?

Look out for my review of
SNOW LIKE ASHES
coming soon!

Do you have a Teaser Tuesday? If so, link me up so I can come check out your TT or weekly memo.

Thanks For Stopping By! :-)